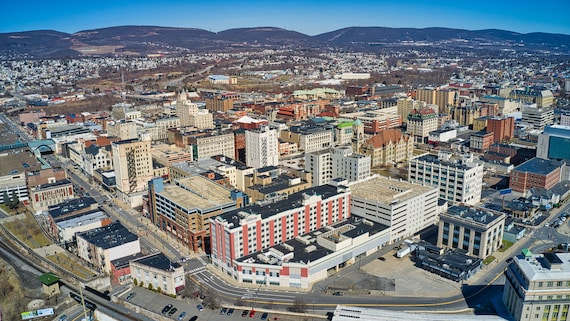 Lifestyle! Work life balance! Great compensation. You can have it all joining the urology department in the heart of the Lackawanna River valley, on the western fringes of the Pocono and Moosic Mountains just two hours to Philly and NYC!

This state-of-the-art practice offers a $600,000 base plus sustainable earnings. Great benefits, a $100,000 commencement bonus, plus over $100K in loan forgiveness awaits you in this 200-bed hospital. This urology practice offers collegiality and mentorship as well as strong support from the local hospital.
Do you love the sound of a crack of a bat on a warm summer night or the excitement of a philharmonic performance? The NEPA Philharmonic is here as well as the Yankees farm team, the Rail Riders. You can go to the casino or get into the excitement of the Nascar races here. The great park system offers waterfalls, hiking and biking and family picnics Plus the nearness of New York City gives you access to its world class shops and museums and Broadway! This is such a perfect place to call home.
Consider the schools. They are world class! From faith based schools to the Wyoming Seminary, a K to 12 prep school that attracts students from all over the world. And there are also excellent Jewish schools to support a large Jewish community. There are also three colleges and two universities in the area that provide an excellent education for your children
The practice too has the essentials you need in your day-to-day life:
Stability! The hospital is part of a 84 hospital system
A conversion factor that means your compensation is sustainable
The word support, though, is the key to this entire career experience. Support from the hospital from top to bottom, support for a rich lifestyle, and support from your colleagues. In these days of mercurial hospital and urology instability, you owe it to yourself to explore a position that will fully enrich your life. Call Michael Case at 512-538-4351 and send your CV for consideration to michael@urologyrecruiting.com. To look at some of the other great urology jobs we represent, click on www.jobsinurology.com. PS: This job is open to those needing visa assistance!
#995