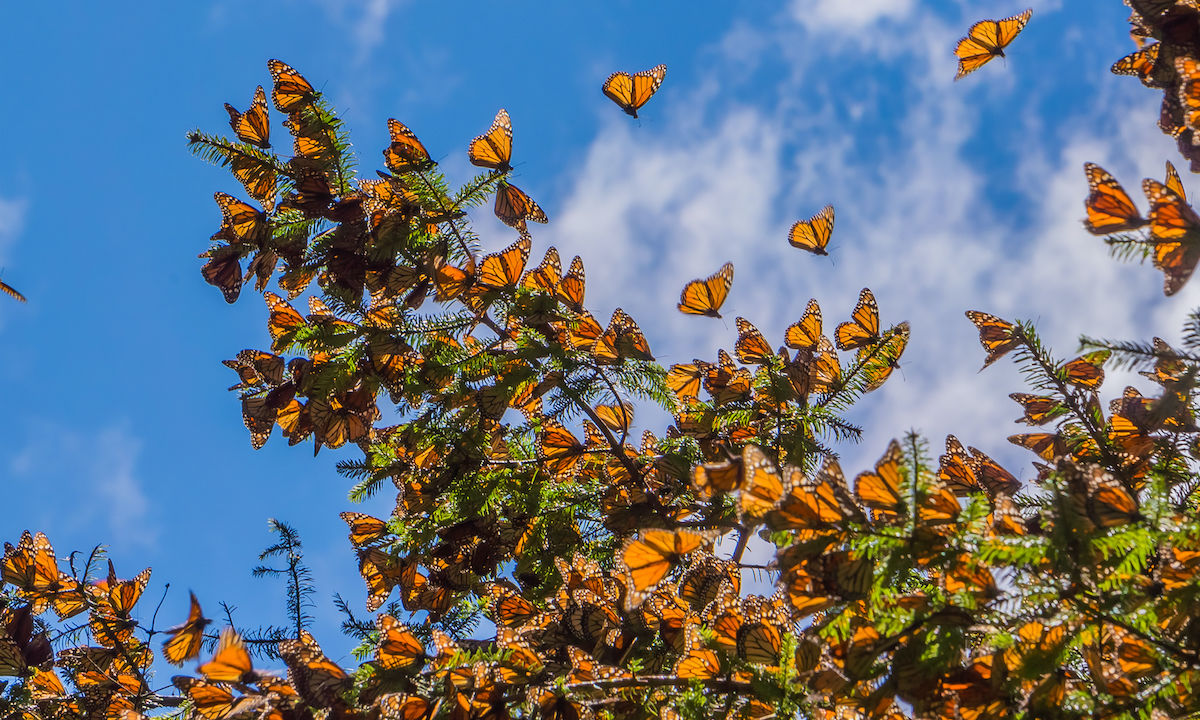 Butterflies love it, and so will you! McAllen, Texas, located in the warm and sunny Rio Grande Valley, just west of the warm sandy beaches of South Padre Island, is looking for a general urologist.
Each year, McAllen hosts a celebration to honor the monarch butterflies as they navigate their migratory route from Mexico to Canada. The monarchs love McAllen for its great weather. You'll love this culturally vibrant city and this position for its three-year guaranteed salary plus a quality bonus, relocation allowance, and the opportunity for some paid call that is likely to put you over $600K in your first year. This compensation package will be uniquely customized for your needs, and can also offer student loan repayment. With McAllen's low cost of living, you'll truly be living like a king.
The famous butterflies can travel 2,500 miles each year. That won't be necessary for you as you flutter through McAllen's nonexistent traffic from your newly renovated clinic to three nearby hospitals, each spaced about 15 minutes apart.
At South Texas Health System Clinic/Valley Care Clinic, you'll be welcomed into a collegial practice to work with your partner urologist, two NPs, and two da Vinci Xis while cocooned in the support of a large, established referral network in a service area of 3.4 million people.
McAllen is a large, active city with a small-town sense of community. Families congregate at Firemen's Park for picnics and water sports on Town Lake. Forward-thinking city officials have created a safe, scenic, and much-loved trail system for hiking, running, skating, and cycling.
Like its butterfly population, McAllen's human population increases every winter when seasonal residents – and extra patients – flock here from up north. But living in the warm valley won't prevent you from some cold-weather entertainment, thanks to the Frio Grande Valley Ice Skating Center, open year-round. And at Christmas, McAllen hosts the largest illuminated holiday and helium balloon parade in Texas, complete with a wonderland of homemade snow!
For the rest of the year, you might enjoy the fine dining, bars, and dance clubs of the 17th Street Entertainment District. Not quite the social butterfly? Enjoy the subdued excitement of the Valley Symphony Orchestra or a Broadway production at the McAllen Performing Arts Center.
Nature-lovers journey from across the country to visit the McAllen Nature Center, the Quinta Mazatlan bird sanctuary, and the National Butterfly Center in nearby Mission. The Bentsen–Rio Grande Valley State Park is the headquarters of the World Birding Center as well as a great spot to hike, bike, and camp.
Butterflies feed only on nectar, but people love the variety of good food in McAllen. Whether you're looking for southern-style barbeque, traditional Mexican, Tex-Mex, or fresh seafood, you'll find the food here to be both fresh and tasty. It's not uncommon for a permanent resident to wonder how the snowbirds survive without this great variety during their trips back north. Variety also attracts a steady flow of international shoppers drawn by McAllen's large assortment of malls, plazas, boutiques, and national retailers.
A monarch butterfly is born with an innate since of direction that guides it to its next location. If only that were true of urologists! For instructions on how to proceed to the perfect job location, call Kara Savvas today at 512-422-2788, and send your CV to kara@urologyrecruiting.com.