It's a great place to practice medicine and an easy place to live.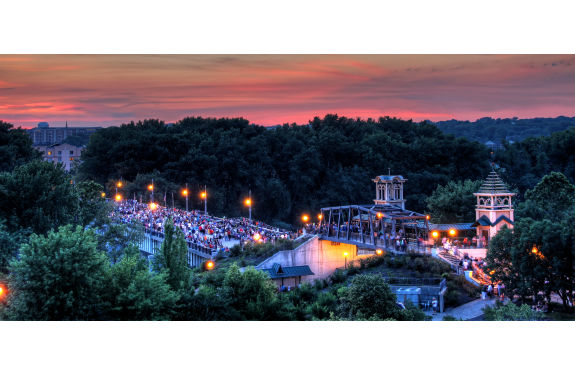 Vincennes is no one's suburb. Here you'll find all life's daily necessities, even if you're a bit quirky—a dog park, a health food store, an Asian market, and enough breweries and trendy restaurants to satisfy all the students of Vincennes University. What's missing is the traffic. On the weekends, wide-open roads give you easy access to anything else you might want in larger cities like Evansville, Bloomington, or Indianapolis.
Those same roads make travel easy for the influx of patients coming to Vincennes for medical care. With a service area spanning 10 counties,Good Samaritan reaches a population of more than 200,000. The brand-new patient facility boasts state-of-the-art equipment and an interventional radiology lab. This is no rural hospital! Physicians at this regional referral center enjoy the challenge of a wide range of pathology.
As Good Samaritan's new urologist, you will join two dynamic partners in a highly respected and longstanding practice. Working 4 or 4 ½ days a weekwith a light call of 1:3 leaves you plenty of time to enjoy the lifestyle that comes with a salary of $450K+, a $30K+ signing bonus, and generous loan repayment.
Looking to stay fit or to escape into nature? Keeping active outdoors in Vincennes is a pleasure with the new Fox Ridge Nature Park—95 acres reserved for hiking, cycling, fishing, and exploring. The town also recently finished construction of a river walk running along the Wabash river. And just to the north of town is the Wabash Trails Park, featuring 4 miles of well-marked trails, picnic areas and playgrounds, and camping facilities including cabin rental and full-service showers and laundry.
Is your preferred entertainment an evening at the theater? The university's Red Skelton Performing Arts Theater offers a year-round calendar of events in a European opera-style setting that seats 800. And it's not the only live stage in town! The Old Town Players Theatre has been operating since 1977. With a community so full of actors, you're bound to find some good characters. It's no wonder that residents of Vincennes don't feel the need to stray far from home. Here is a town where residents find fulfillment from within their own community.
Everything you've ever wanted is within reach in Vincennes!
Call Michael Case at 512-538-4351 today for more information and send your CV to Michael@urologyrecruiting.com. There are a lot of urology jobs out there but the best go first. Don't wait and miss out on a chance to live your best life. Call Michael today.
Job #983